Success Story
Responding to Homelessness in Crisis Mode
The search for solutions and approaches to end homelessness is at the forefront of the dialog in many local communities. The issues has become complex as the need for support spans diverse groups. Read this industry perspective to explore a location-based framework to enable organizations to monitor and combat homelessness across communities as well as explore case studies from cities and counties.
Create a healthier community.
---
With ArcGIS software, you can visualize vulnerable populations, identify community resources, enable disease surveillance, and connect community stakeholders. The result? A healthier community. Map your way to better health with Esri.
A mapping and analytics platform for all
Give everyone in the organization access to the most accurate, consistent, and secure data. Make it easy to find, share, and analyze information.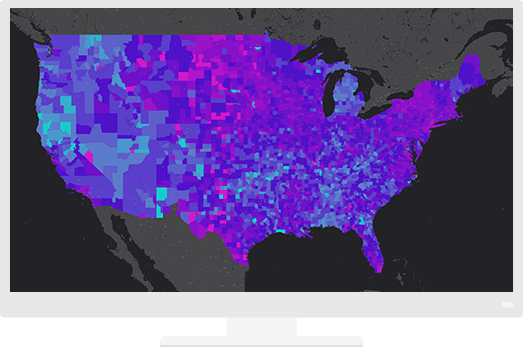 Maps available everywhere
Access maps in familiar environments—such as Excel, PowerPoint, and online—to give data spatial context from the office or the field.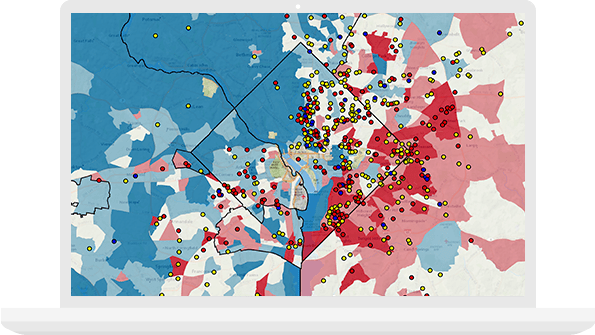 Data-driven decisions
Make decisions that are beneficial to your population's health. Being able to truly understand your community while staying within budget is paramount to resource allocation.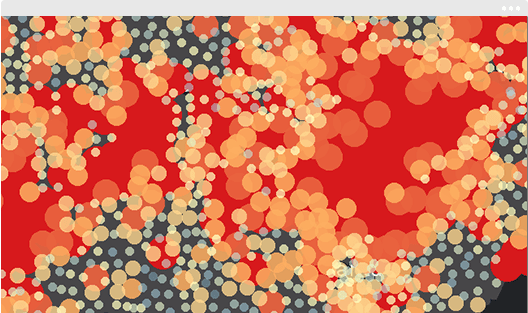 Improve your population's health.
Understand your community with mapping and spatial analytics.
Find out how Esri can help your organization.