Petroleum
Supporting the entire energy value chain with GIS
Aligning people, process, and technology
Implementing a global mapping, reporting and analytics platform, BP enables everyone in their organization to leverage and share spatial data and information. Their one-stop shop for geospatial information has led to significant improvements in collaboration, enhanced subsurface workflows and improved exploration analytics and surveillance.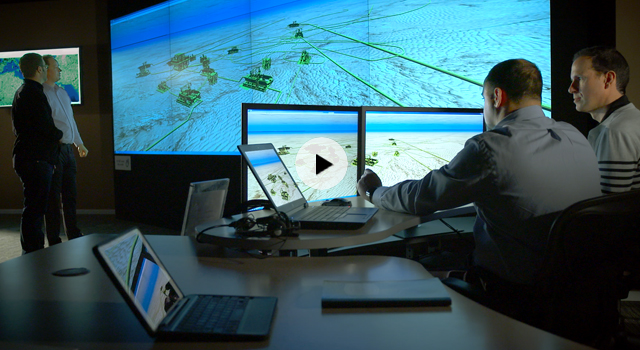 ---
Geography influences all aspects of an oil and gas company's work—from locating and extracting new resources to improving field management and ensuring HSE compliance. Advanced mapping and spatial analytics reveal deeper insight into relationships and patterns, answer complex questions, and help users make informed decisions. 

A mapping and analytics platform for everyone
Give everyone in the organization access to the most accurate, consistent, and secure data. Make it easy to find, share, and analyze information.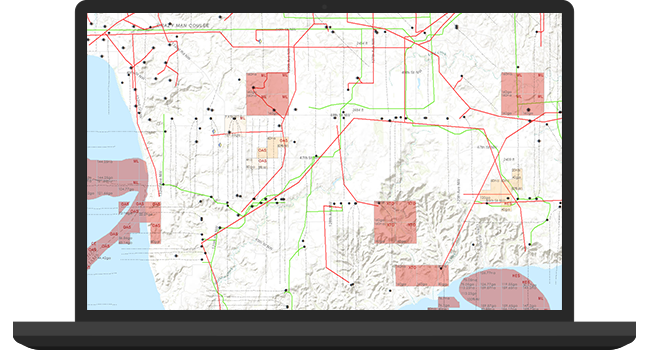 Maps available everywhere
Access maps in familiar environments—such as Excel, PowerPoint, and online—to give data spatial context from the office or the field.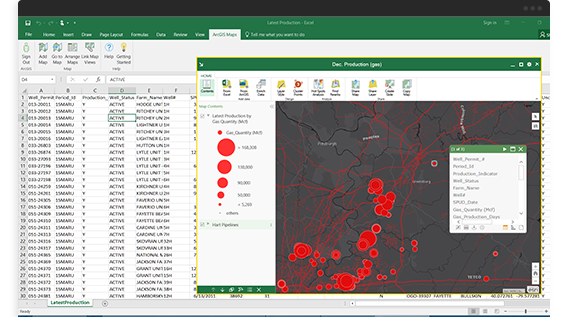 Everyday workflows transformed
Standardize and improve daily processes such as surveys, asset inspections, and operational surveillance; share the data anywhere, anytime.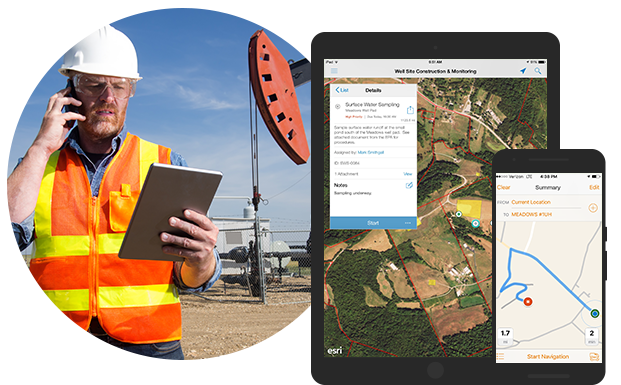 Integration with existing systems
Enrich enterprise systems with location-based information to gain new business insight that improves analysis and decision-making.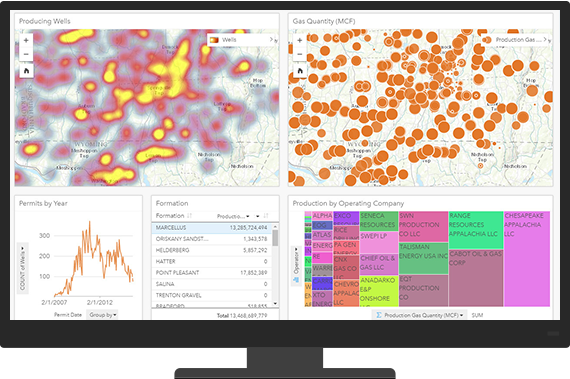 Empower your entire organization
Extend mapping and analytics throughout the enterprise to realize the full potential of GIS.
Find out how Esri can help your organization.