Create change with a plan
---
Communities are complex and continually evolving. City planners face pressures such as population growth, climate change, migratory and age-based demographic change, and the push to be competitive in a global environment. As they work to better understand projects in terms of the impact on places and people, planners can use smart maps and spatial analysis. This approach empowers proactive, informed decisions that support resilient and sustainable communities, cities, and towns—and their people.
See a thriving future
---
Smart maps help planners build resilient, sustainable communities with long-term economic and environmental sustainability. Location intelligence can empower critical decisions about land use, emergency preparedness, transportation, public spaces, and residential or commercial areas.
Identify areas that may be impacted by climate change.
Analyze and understand your community's role in protecting local and global natural resources.
Use maps, models, and 3D visualizations to measure design impact.
Advance sustainability goals by measuring, monitoring, and reporting progress.
Create proactive response plans for dealing with hazards and natural disasters.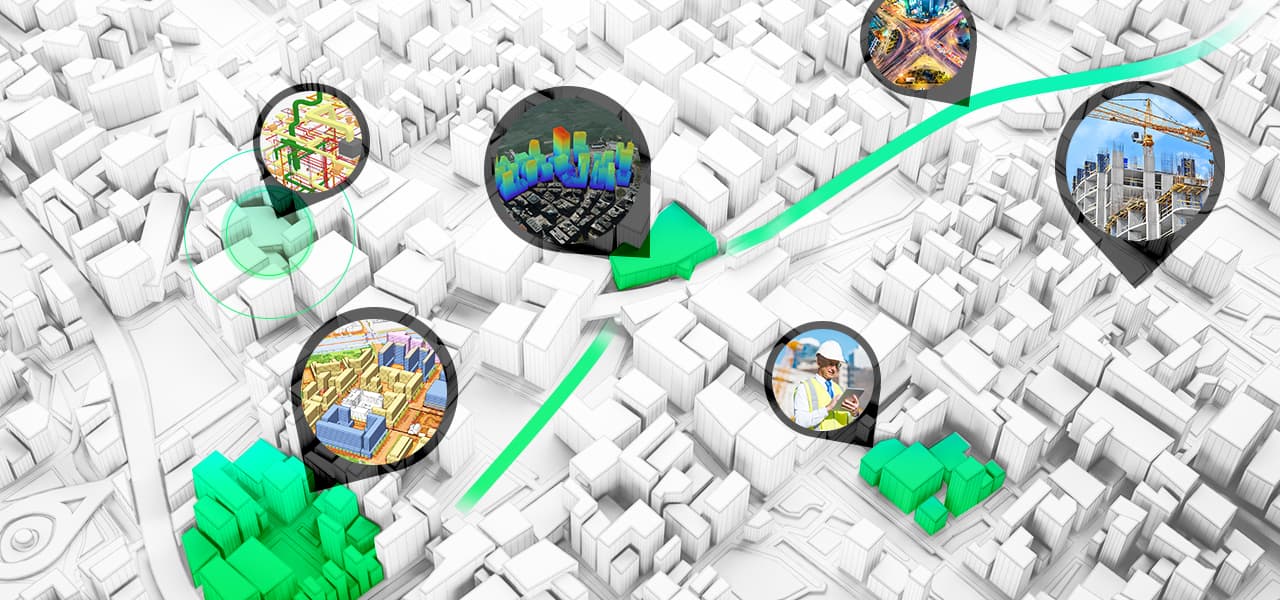 Capabilities
---
Improve planning for sustainability and resilience by using location intelligence technology from the Esri Geospatial Cloud.
Show More